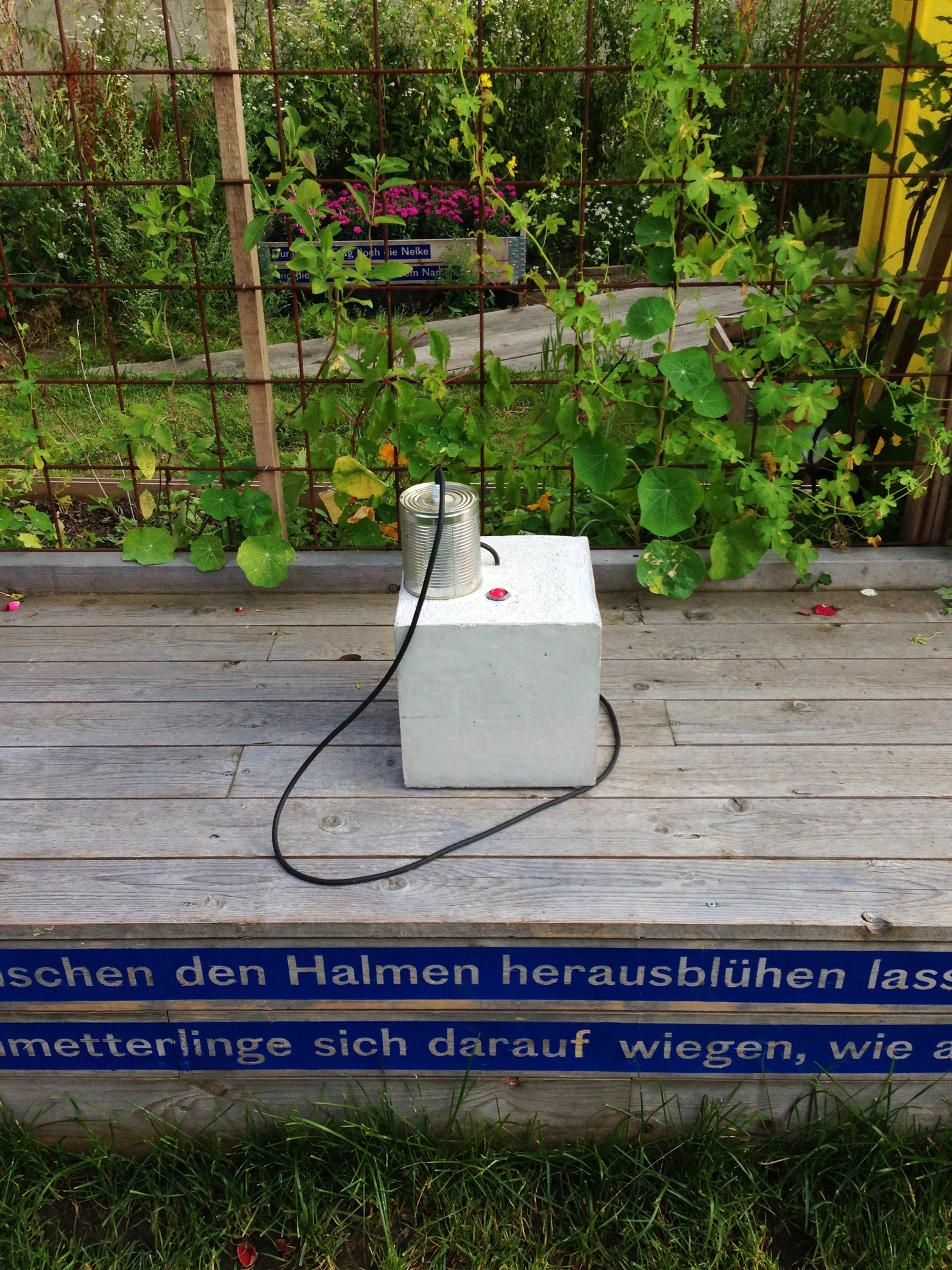 Listening Station
I've been part of a class that closely collaborated with the Centralstation Darmstadt to create and design exhibition spaces for the Büchner200 festival.
The Büchner200 Festival took place in honor of the 200th birthday of Georg Büchner, one of the most famous writers in Germany, who was born close to Darmstadt. It took place mainly around the central station of Darmstadt.
To this festival I created four listening stations of concrete, which make audio recordings of his quotations audible. The listening stations consist of a playback unit and loudspeakers, which were installed into the tin cans. A kind of a functional tin can phone.
Through a listening station works of Büchner are acoustically present and visitors can listen to some of his steadfast and firm quotes. Each unit contains an audio playback of more than 60 quotes from the works of Georg Büchner that were recited by the actor and dramaturg Stefan Schuster. The listening station acoustically enables visitors to experience Büchner's contents and quotations, which were revolutionary at his time. The single page "Büchner Jetzt" recreates the experience of the listening station.
The exhibition spaces consisted of two main areas. The BüchnerBox was a box shaped pop up library dedicated to the works of Georg Büchner, it also functioned as a stage for events of the festival. The Königreich Popo was a beer garden which represented the more romantic sides of Büchners work.
During the eight-week festival the stations were placed at both exhibition venues.