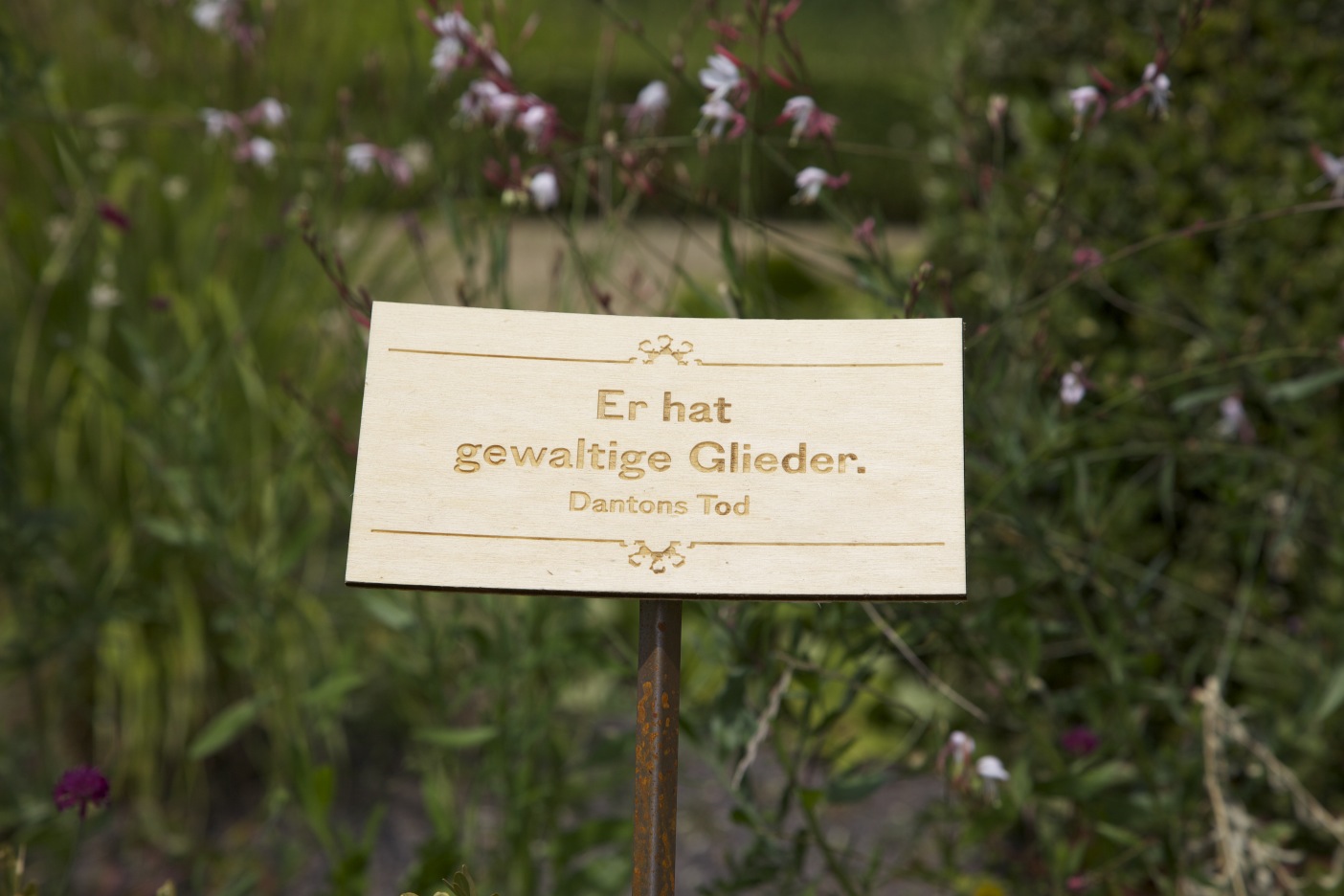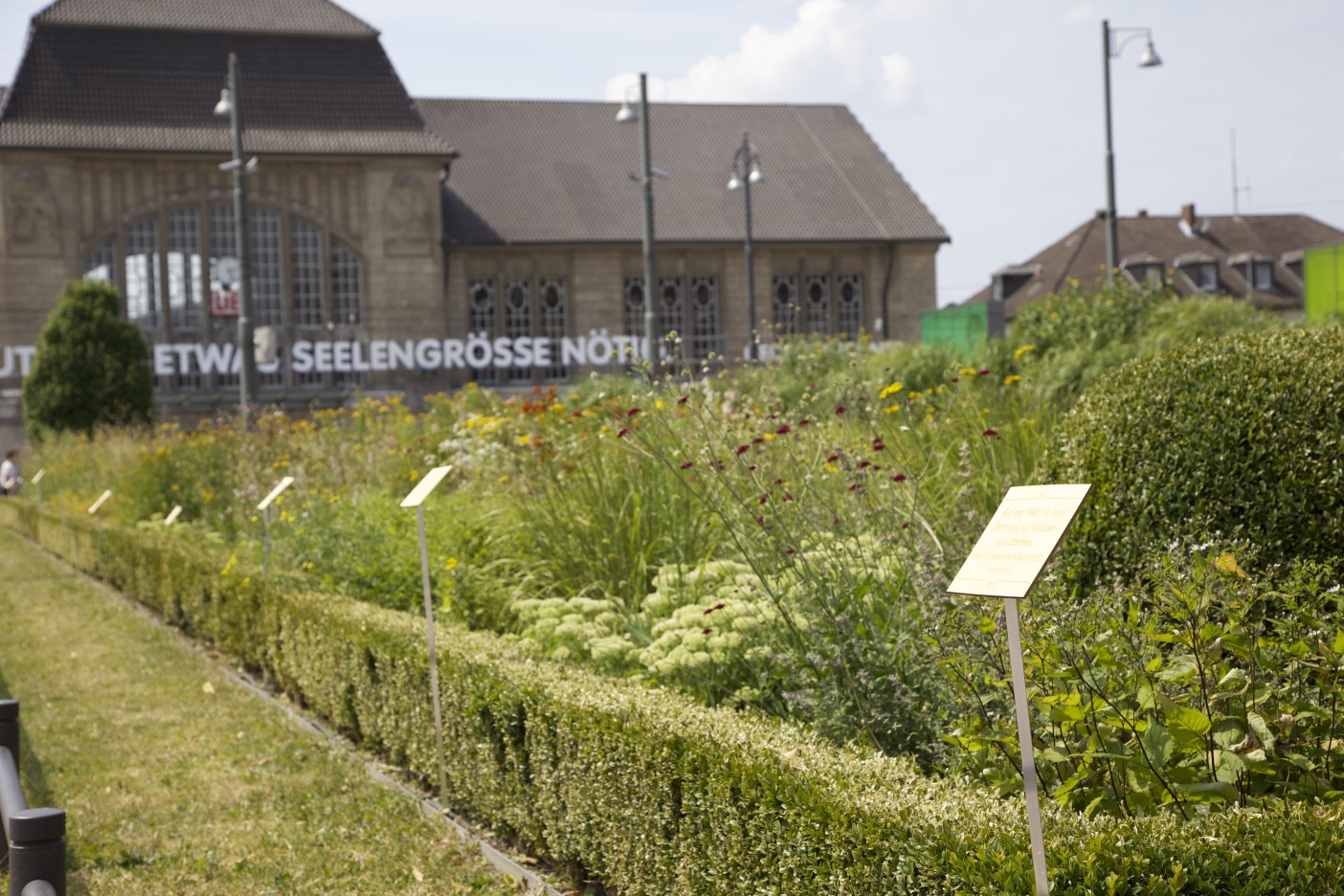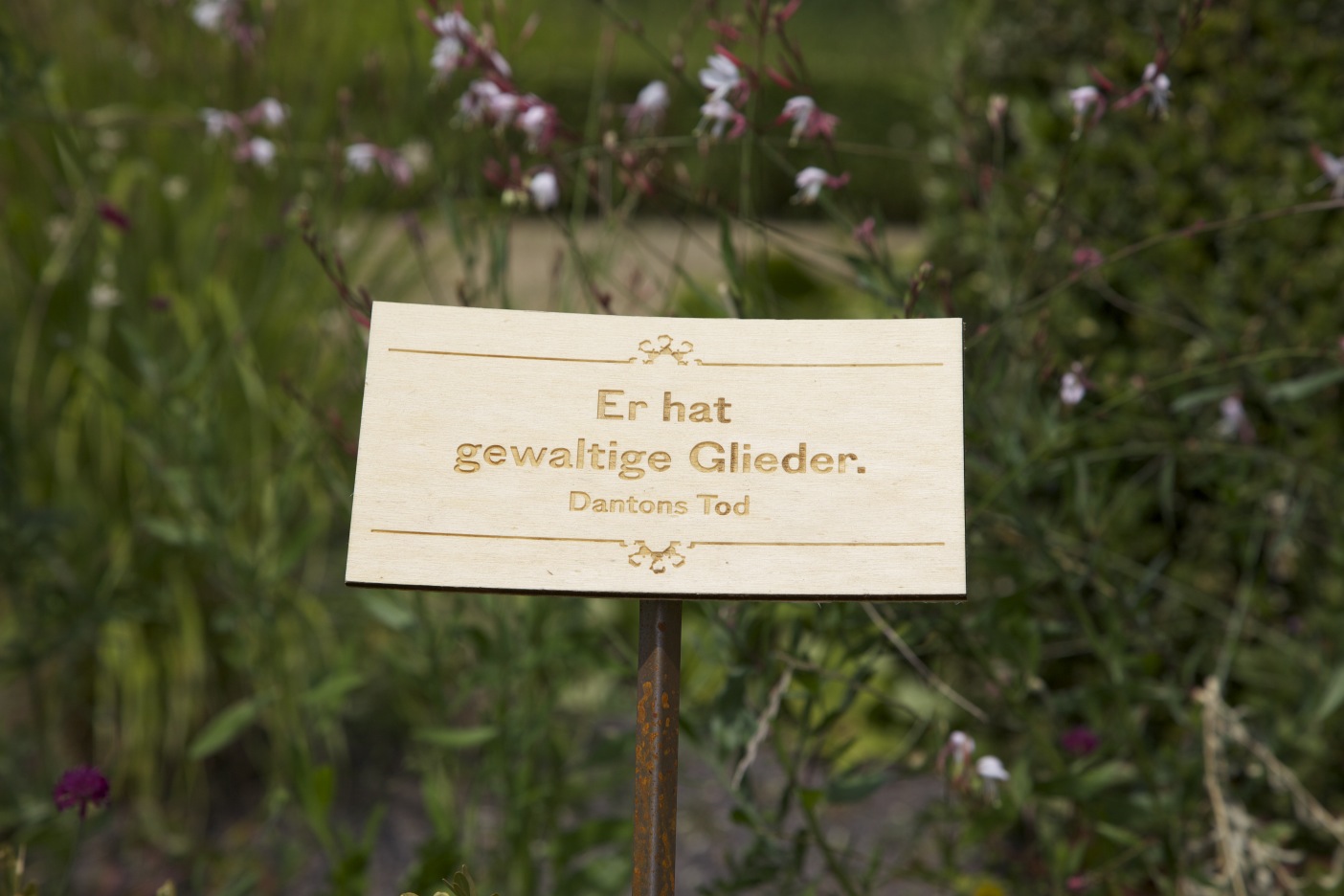 Quote Signs
I've been part of a class that closely collaborated with the Centralstation Darmstadt to create and design exhibition spaces for the Büchner200 festival.
The Büchner200 Festival took place in honor of the 200th birthday of Georg Büchner, one of the most famous writers in Germany, who was born close to Darmstadt. It took place mainly around the central station of Darmstadt.
In addition to the Listening Station I created a kind of plant signs included with a collection of quotes from Büchner's works. These invite visitors on site to search for clues, to browse and read in Büchner's books, as well as to relax, reflect, discuss and daydream. The ornaments outlining the quotes are formed by a semi-circular arrangement of an abstract drawing of Büchner's portrait.
The exhibition spaces consisted of two main areas. The BüchnerBox was a box shaped pop up library dedicated to the works of Georg Büchner, it also functioned as a stage for events of the festival. The Königreich Popo was a beer garden which represented the more romantic sides of Büchners work.

The signs decorated the green area of the central station for eight weeks. The idea arose from the numerous descriptions of nature and scene informations in Büchner's works and an allusion to regular signs describing plants.